My babies!
UPDATE: We now have two OTHER cats, Josie and Pepper. I'm lazy, and haven't gotten pictures of them up yet. Josie is a diluted tortoiseshell and white mix, and is the cutest cat I've ever seen. Pepper is a true tortoiseshell, and is FAT. We call her "Hemi" not just because of her size but her tremendous purr.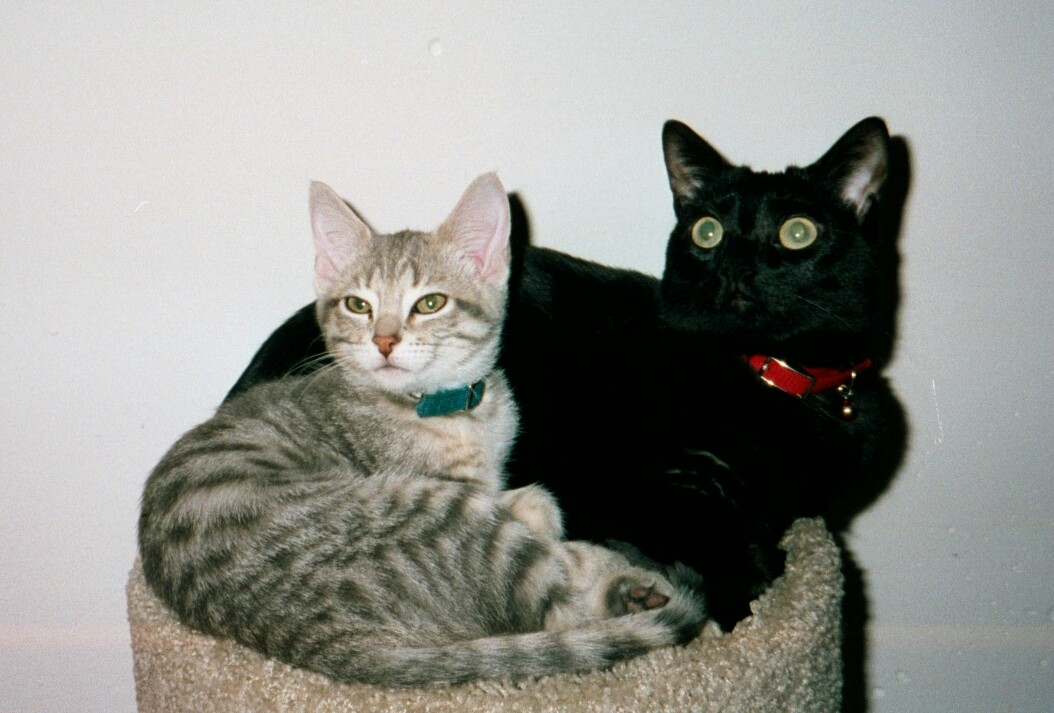 Well, here they are! Ringo is the black one, and Sammy is the tabby...Ringo is mine, and Sammy is my hubby's--2 years ago, he wasn't a cat person at all, but he's been 100% officially converted, thanks to these two awesome cats!
When we first brought Sammy home, Ringo, who had been Queen of the Roost for 1 1/2 years, didn't like it...we had a few days of hissing on Ringo's part, but Sammy was so friendly to Ringo, she couldn't help learning to love her! Now they eat each other's food, bathe each other, sleep and play together, and keep each other company when we're gone during the day.
Here's a two-part picture that I think y'all will find cute...these were taken shortly after we got Sammy, and before Ringo had really adjusted to her being here...told ya Sammy was very friendly!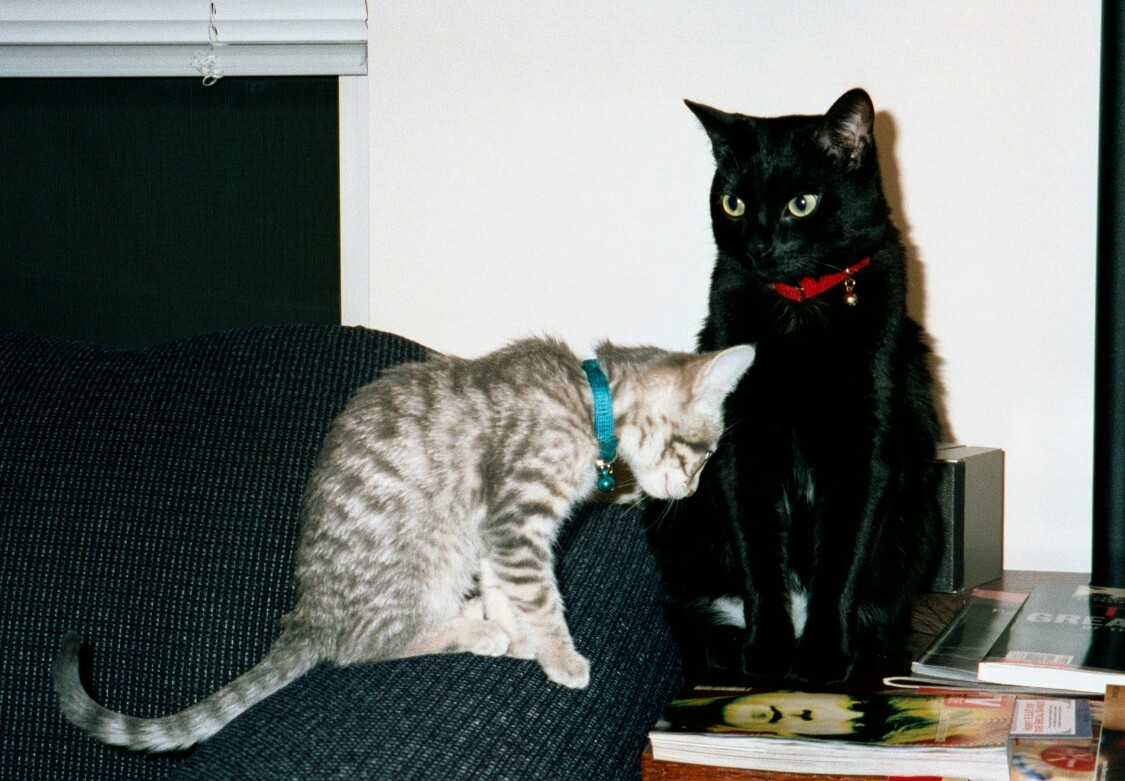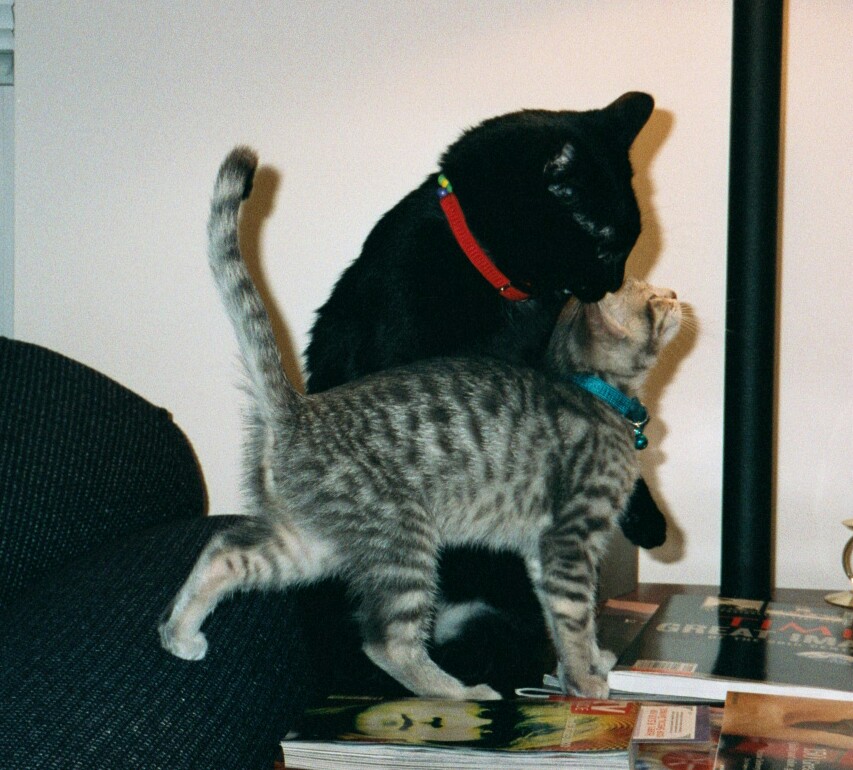 Wanna see their individual pages? Here's Ringo's and here's Sammy's!