Barbershoppin'

Beatles

Fiction

Friends 'n family

Fun schtuff

Hanson

Indigo Girls

Kids in the Hall

Kitties! A bit 'bout me

Now hear this

Other music I like

Silent Films

Wallace and Gromit

Home, Jeeves

Sign My Guestbook

View My Guestbook


Current Terror Alert Level:

Little Sammy Hagar!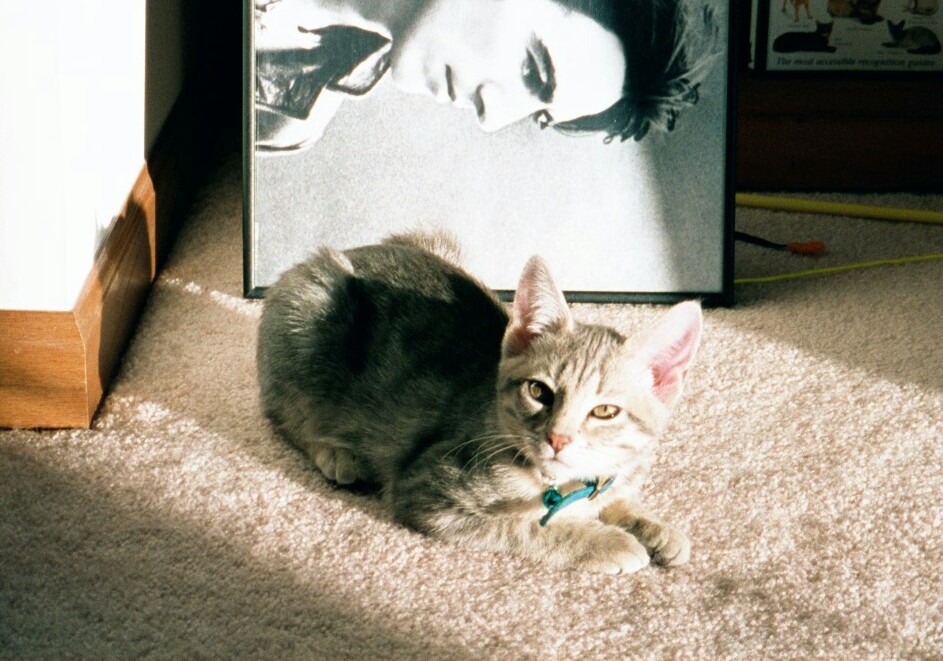 This is Little Sammy Hagar Patterson...we just call her Sammy, it's easier...

Anyway, I picked her up at the Kane County Flea Market in November 2000, we estimate her birthday to be September 12th. I went there with my quartet and there was a box of "free to a good home" kittens...how can anyone not at least look? Well, Sammy was one of three left in the afternoon, and she was the only one not laying in the litter box...I figured she was the smart one...well, I'm not always right...she's smarter than Ringo, though... She's very friendly, and purrs loud enough to wake the neighbors! She's definitely Daddy's little girl, since she's adopted Adam as her person, and the two of them are cute together. She loves chicken, sunny spots, and sitting on Daddy's lap, purring her heart out...

I'll get more pictures of her up soon, but until then, this'll have to do...