~ beatles ~*~ barbershop ~*~ blog ~*~ cats ~*~ friends ~*~ gromit ~*~ hanson ~*~ home ~*~ indigo ~*~ kith ~*~ music ~*~ now ~*~ silly ~*~ writings ~


---
Beatles Fan Fiction
As most of you know, fan fiction is a very popular genre. Most of it is written in the science-fiction vein (X-Files, Star Trek, etc.), but more and more you'll see fan fiction about musical groups, and being that the Beatles are unquestionably the most popular rock group ever, there's a lot of Beatles "fanfic" out there. Here's some of the best places to go for fanfic, and some of the best stories! (NOTE: I just started this page with a mini-fanfic directory, so it might take a while to get all of what I want up here...so please be patient!)

Lovers and Friends--This is my own fanfic that I wrote in 1999; actually the main reason I created a website was so that I had a place to publish my fanfic online. Read it, enjoy it, and please let me know what you think!

About.com's Beatles Fanfic Directory--Patty Williams (the Classic Rock guide) took over for Robert Fontenot when they took beatles.about.com down (grr! miss you, Big Rob!), but she's got you covered, with the best in Beatles fanfic sorted by genre.

Rooftop Sessions--An online 'zine run by Susan Ryan that hosts some of the best shorter fanfics out there. A bonus: there are extremely helpful articles there, too, to guide you in writing your own fanfic!

Read any good stories lately?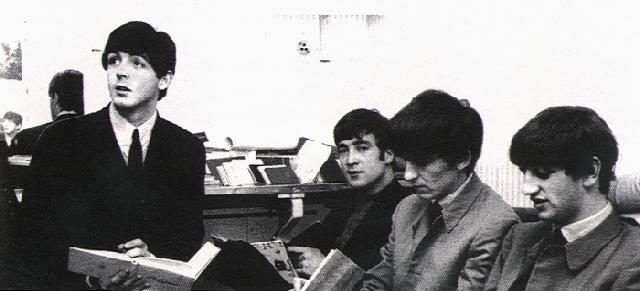 The Beatles Magical Mystery Land Fan-Fiction Index.

This Beatles Fanfic Webring
site is owned by Winona
Go to [ Next Page | Skip It | Previous | Next Five]
Find out how you can join the ring!
---
Copyright ©1999-2006 Winona Patterson.