BEATLEFEST CHICAGO!!!
Click here to read what I had to say about Beatlefest.
Pictures from Beatlefest Chicago 1999! Hope y'all enjoy them!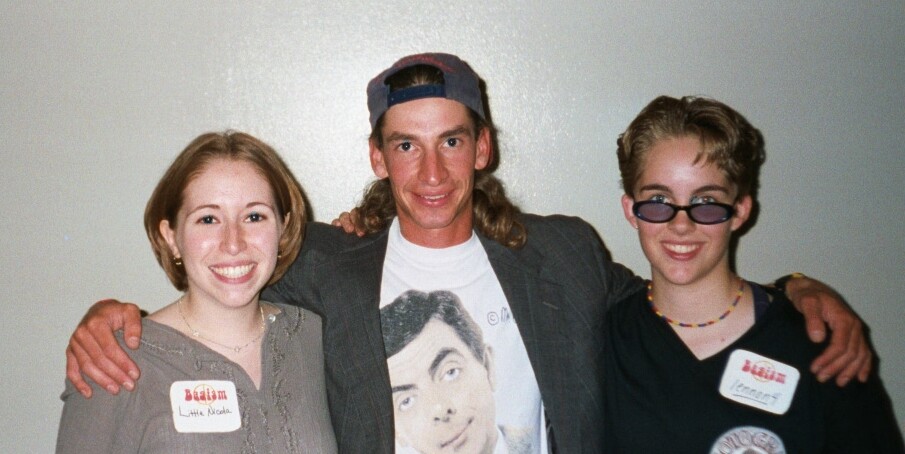 This is a picture of Kristin & me(Toxic Mustard rules! We sang at the soundalike contest, "You've Got To Hide Your Love Away".), with the infamous "Danny Donuts" (he gave me an autographed picture!)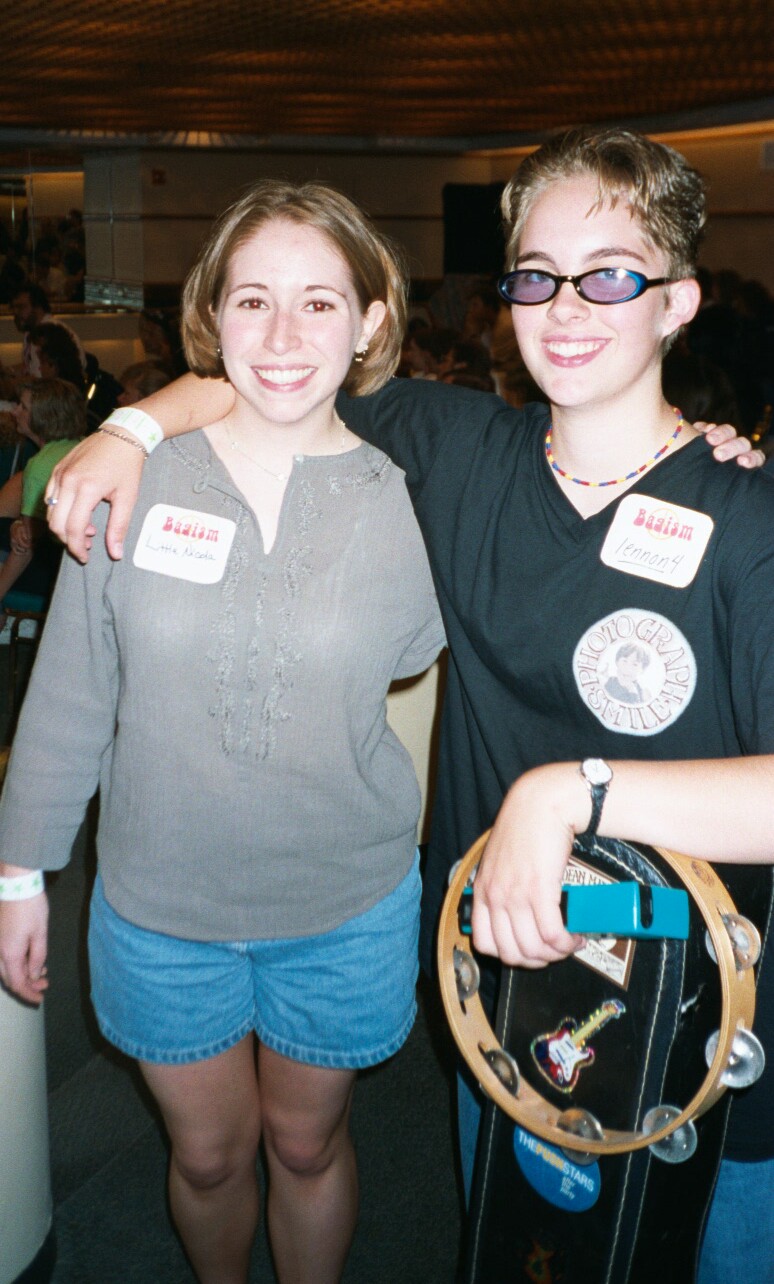 Another picture of Toxic Mustard...one day, we're gonna be bigger than Elvis, I tell ya!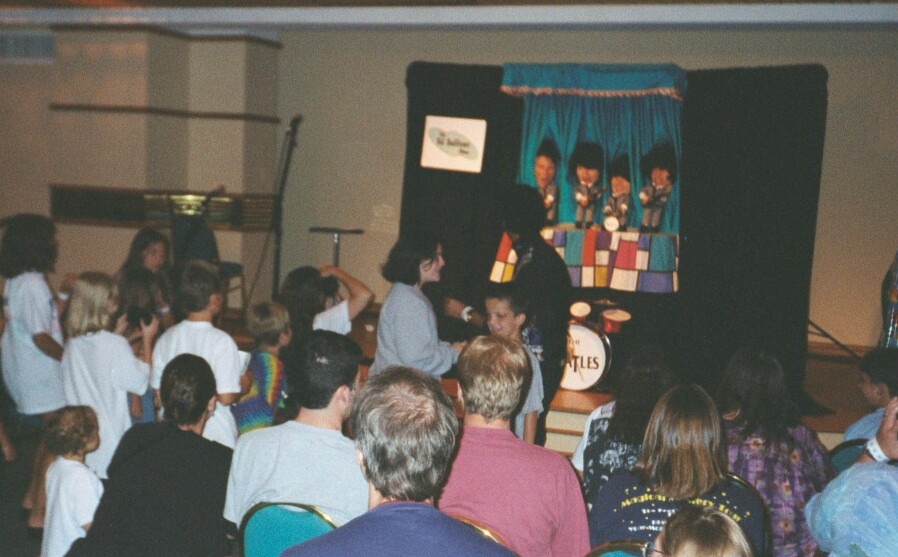 Here's a picture of the "interactive" section of Bob Abdou's puppet show.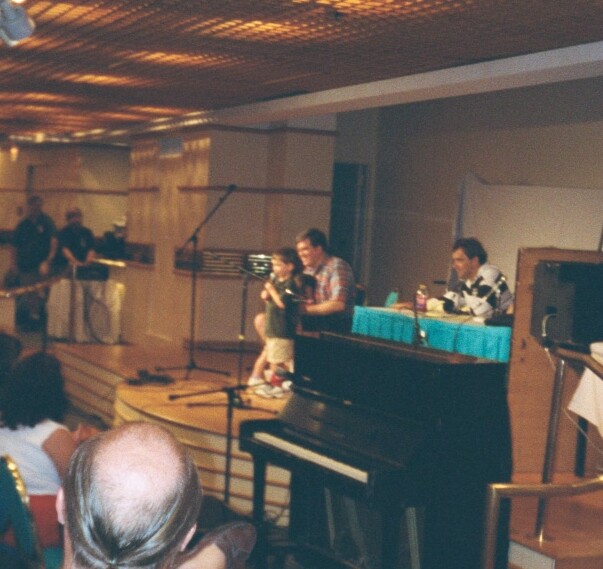 I had to put this up here--these two kids (ages 4 & 5, I think) sang "Help!" (well, kinda) for the soundalike contest--so adorable!

Terri Hemmert and Louise Harrison--two awesome ladies!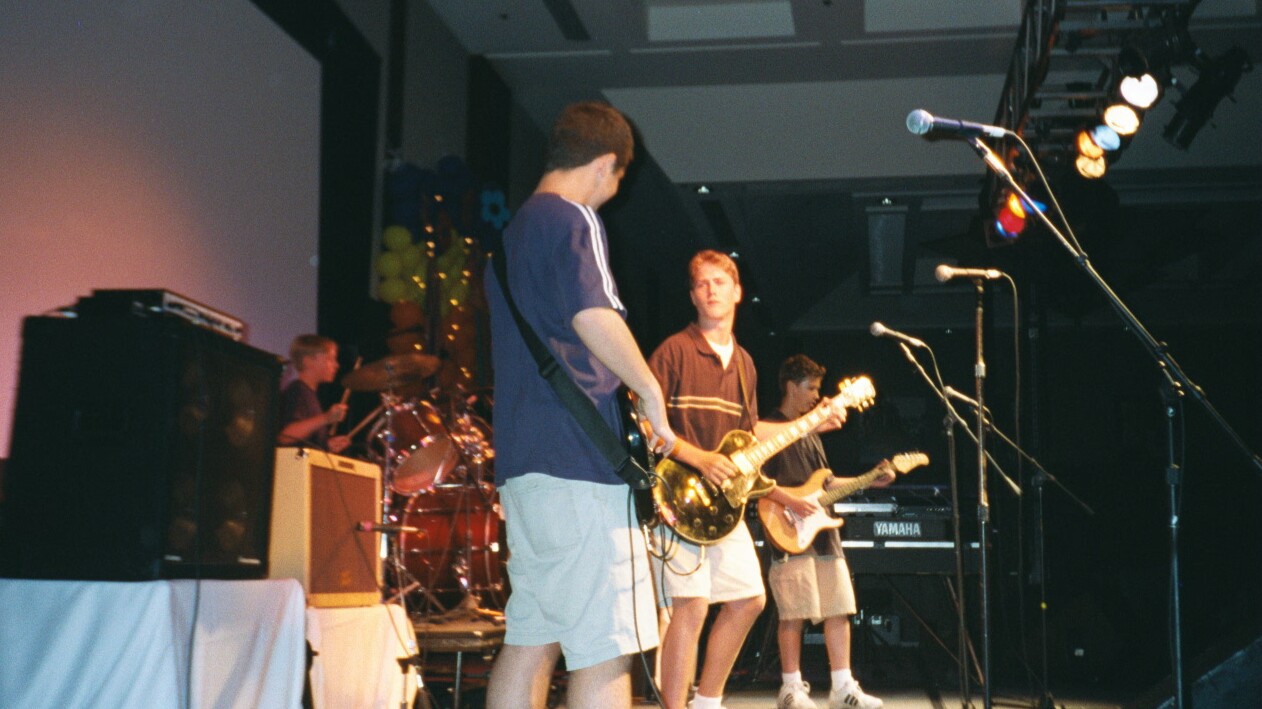 The winners of the 1999 Chicago Battle of the Bands--Detour!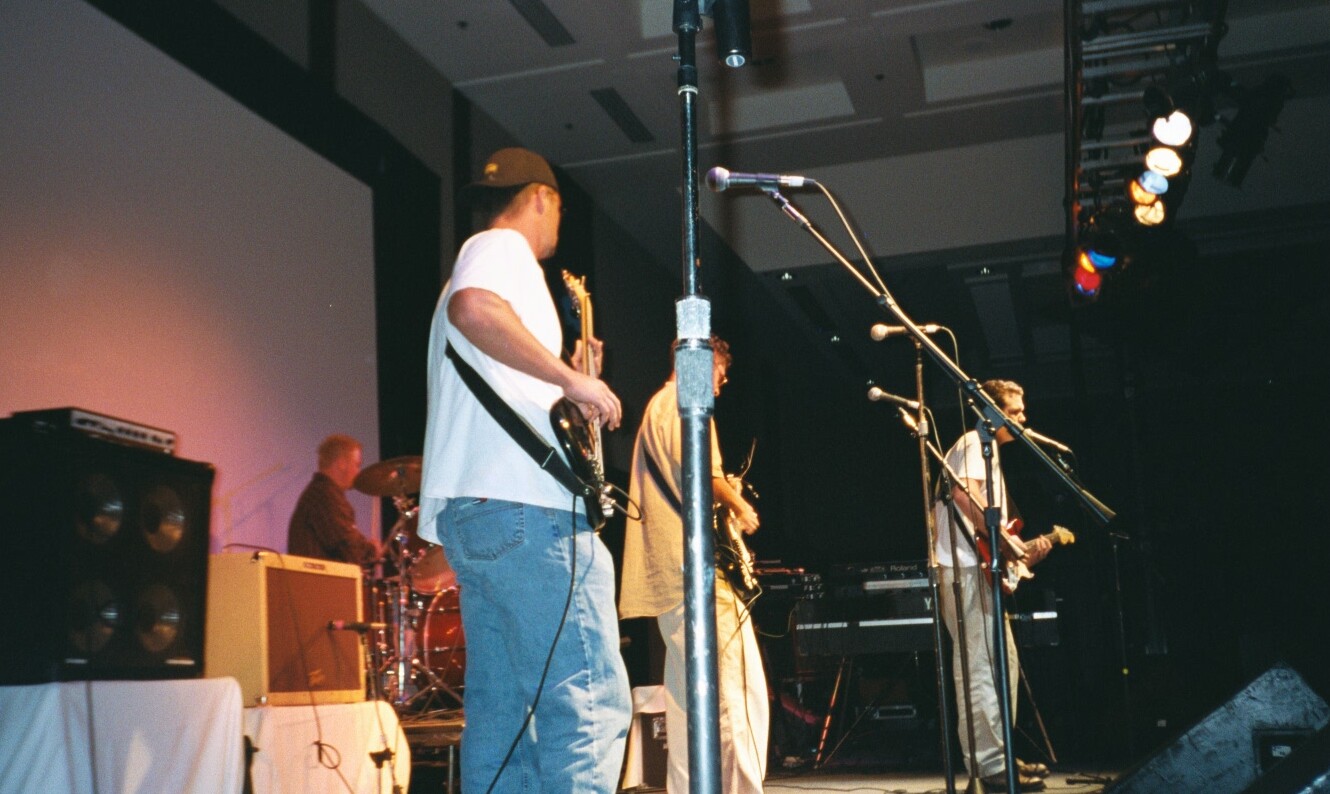 Another finalist, The Broken G-Strings!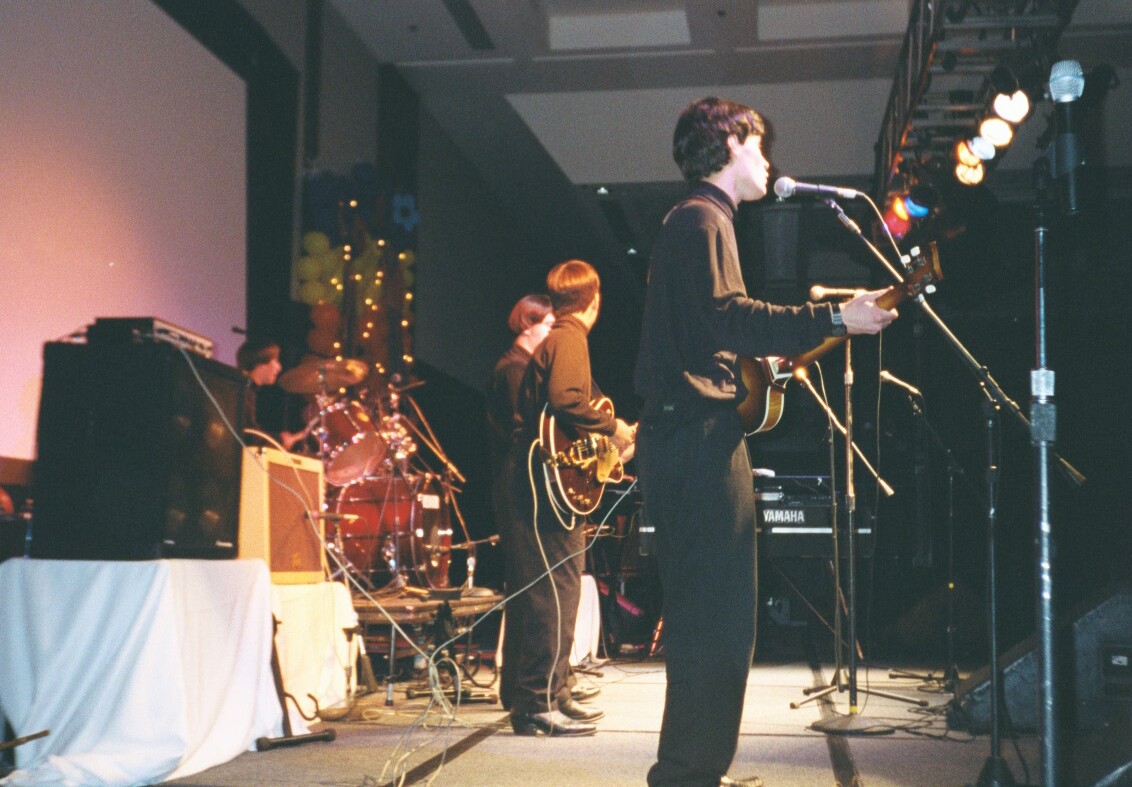 The third finalist, Yesterday and Forever! They even had the Beatle wigs!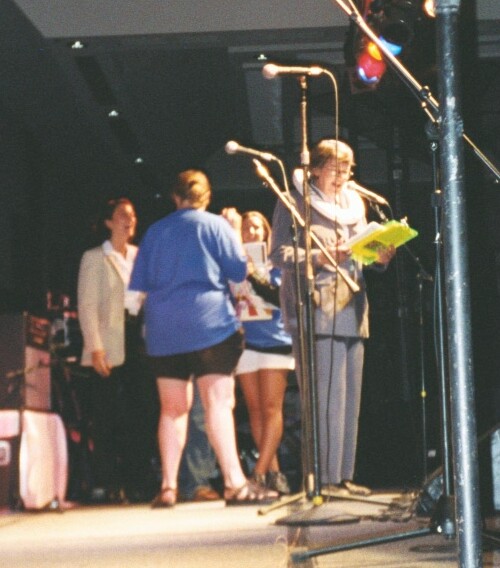 Terri Hemmert, announcing finalists for the Battle of the Bands. (If anyone remembers who gave her the toilet seat, let me know!)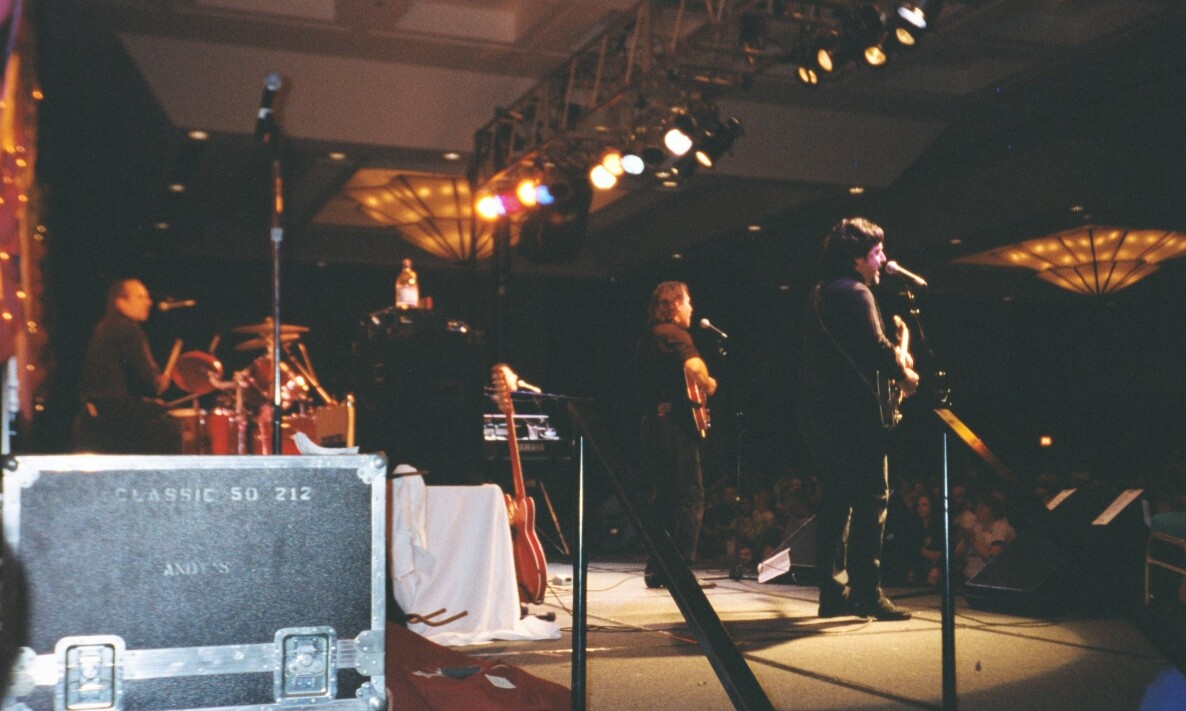 Liverpool, the resident Beatles tribute band at Beatlefest.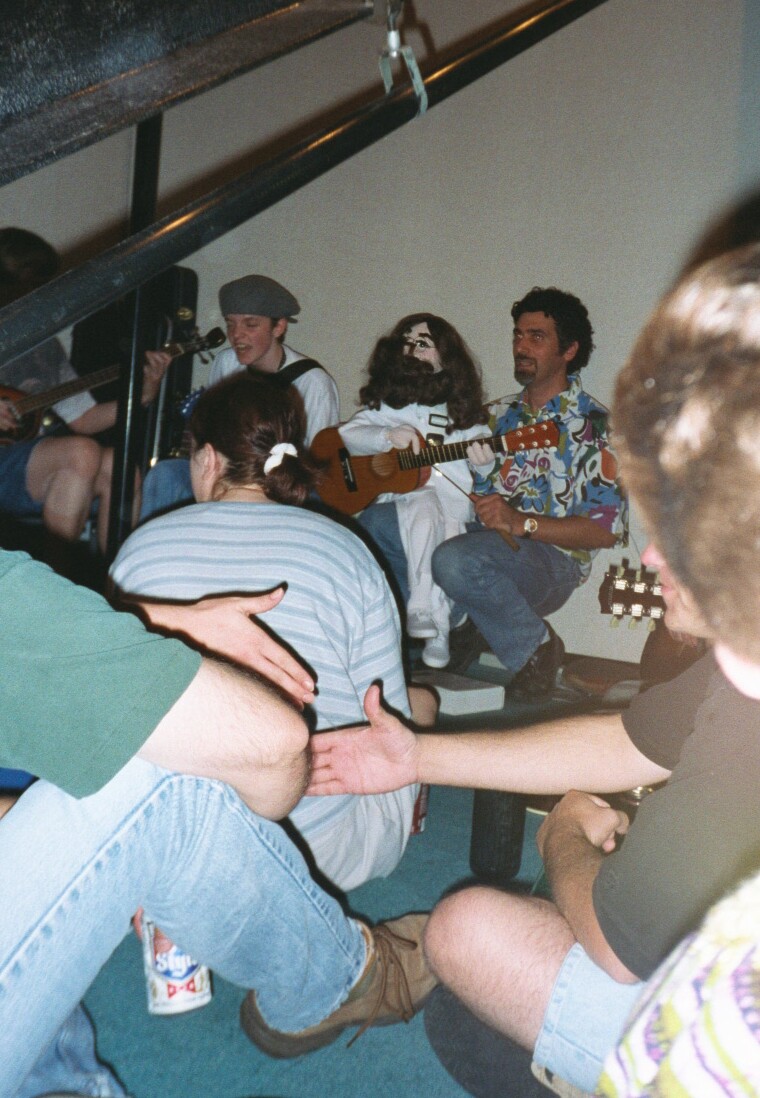 This one was taken under the stairs. Bob Abdou and "John" even joined us! This one is my favorite picture, I think, and the one that really expresses the meaning to me of Beatlefest--see the two people about to shake hands? I didn't even mean for that to be in the picture, but isn't that what it's all about, finding a common bond, meeting new Beatle fans and making new friendships and reinforcing old ones? :-)
---
Here's my report on Beatlefest 1999, straight from the horse's mouth. This was my second Beatlefest, and the first one I attended all three days. The overall tone of the 'Fest was a little more somber than usual due to Mark Lapidos' health problems (we wish you well, Mark!). The usual suspects were there--Terri Hemmert (awesome lady!), the flea market, Liverpool, the people under the stairs, the puppet guy, etc.
I participated in the trivia contest again this year, and I actually got a question right! As luck would have it, I didn't make it past the first round...oh well, maybe next year. Good Morning America was there, which was very cool...their weather guy, Tony Perkins, is a veteran 'Fest attendee, and I guess he dragged them out there to do a fluff piece on them--and I was on there!!! I was shown in the audience for the trivia contest, and Kristin was REALLY on there at the end singing "Carry That Weight" at one of the Liverpool shows, extreme closeup and everything! It was cool to see it all on national TV!
My new friend Kristin and I performed in the soundalike contest--we arranged to do "You've Got To Hide Your Love Away" 'cause she can play it so good on the guitar (and she did--Kristin, you kick butt!). I thought we did alright, but out of the 46 performers, we were unfortunately not one of the 8 lucky participants chosen to perform that night. But it was still fun, and a great experience...I plan to do it again next year! We did get a good compliment--a woman asked us if we ever did any Indigo Girls songs!
I got to meet some of the guests there as well. I finally got to meet Jeff Augsburger, who has an incredible collection of Beatles memorabilia. I couldn't believe that when I was in college in Bloomington, IL, I was just a couple miles from him, and I didn't find out he lived in Normal until about two months before graduation! Oh well... I also got to meet Regina Burch, who not only has written a fanfic (called Love Is All You Need), but has gotten it PUBLISHED! So cool...and she seems like a really great lady. I bought a copy on the spot. I've since finished reading it, and it's a great story! You can purchase a copy from her website. I also got to chat with Louise Harrison, who is always so nice to everyone she meets and such an awesome and generous woman. She's a little closer to my heart because Benton, IL (where she lived for a time and where the Hard Day's Nite B&B is) is just a couple hours southeast of Granite City, IL (where I grew up)! I also got to talk to Wally & Deco, who ran the soundalike contest and the trivia quiz--they're nice people! :-)
The Battle of the Bands was excellent! The three finalists were awesome! They were Yesterday and Forever, The Broken G Strings, and Detour. Detour won over the crowd, and won the contest!
I was so happy that I got to meet so many awesome people this weekend, especially the friends that I had already made online (lennon4, beatlejude, fab4fan, Apple Scruff, Starshyne)!!! I had such a great time meeting new people there.