Barbershoppin'

Beatles

Fiction

Friends 'n family

Fun schtuff

Hanson

Indigo Girls

Kids in the Hall

Kitties!

A bit 'bout me

Now hear this

Other music I like

Silent Films

Wallace and Gromit

Home, Jeeves

Sign My Guestbook

View My Guestbook


Current Terror Alert Level:

Halloween 2001
This page is now in memory of Tonya Lynn Svec, December 1976-March 2003. I'll miss you, Princess Dancing Dolphin.
Alright, for some ungodly reason, this year (being 2001) Tonya, a friend from work and I, decided to do a flash-back for Halloween. We found out that back in the day, we had both been MAJOR New Kids on the Block fans (esp. Joe McIntyre). And what better excuse to bring out all the old t-shirts, pins & posters than Halloween?! So, we donned the mall bangs, the folded-over jeans, and the scrunchy socks along with our NKOTB paraphernalia, and even decorated our desks with posters and large stand-up buttons...and here's the result!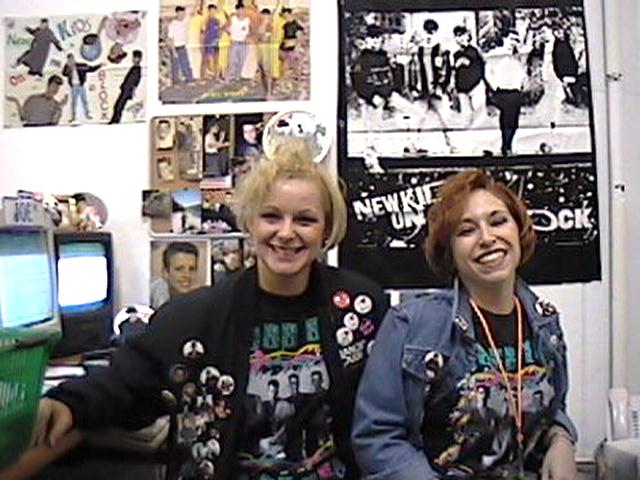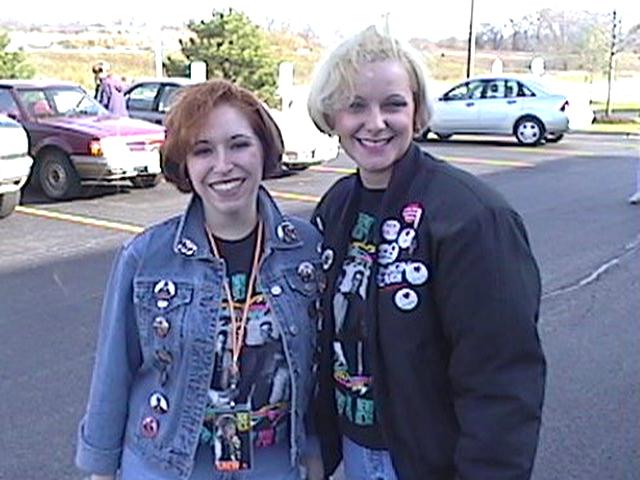 Pretty scary, eh?